Are you moving to Dubai or going off for a vacation? The city is literally a man-made marvel with hidden gems all over the place. Following are some of the tourist destinations one must visit when they are in the city.
Top 10 Tourist Places To Visit In Dubai
Burj Al Arab
The Burj Al Arab or Tower of the Arabs is the only 7-star hotel in the world with a soaring height of 321 metres. It is ranked fourth in the list of highest hotels in the world. Your trip to Dubai will be incomplete if you don't visit this marvel. It is one of the Top Rated Tourist Attractions In Dubai and has claimed major attention from people around the world.
Burj Khalifa
Said to be the world's tallest tower, going the top-most viewing platform of Burj Khalifa will definitely send a shiver down the spine. It has total 163 floors and the view is just spectacular. From The Dubai Mall at lower level to the top, viewers are directed through a trail of Dubai's exotic history.
Tip: Book your tickets online in order to save 300 Dhs per person.
The Dubai Fountains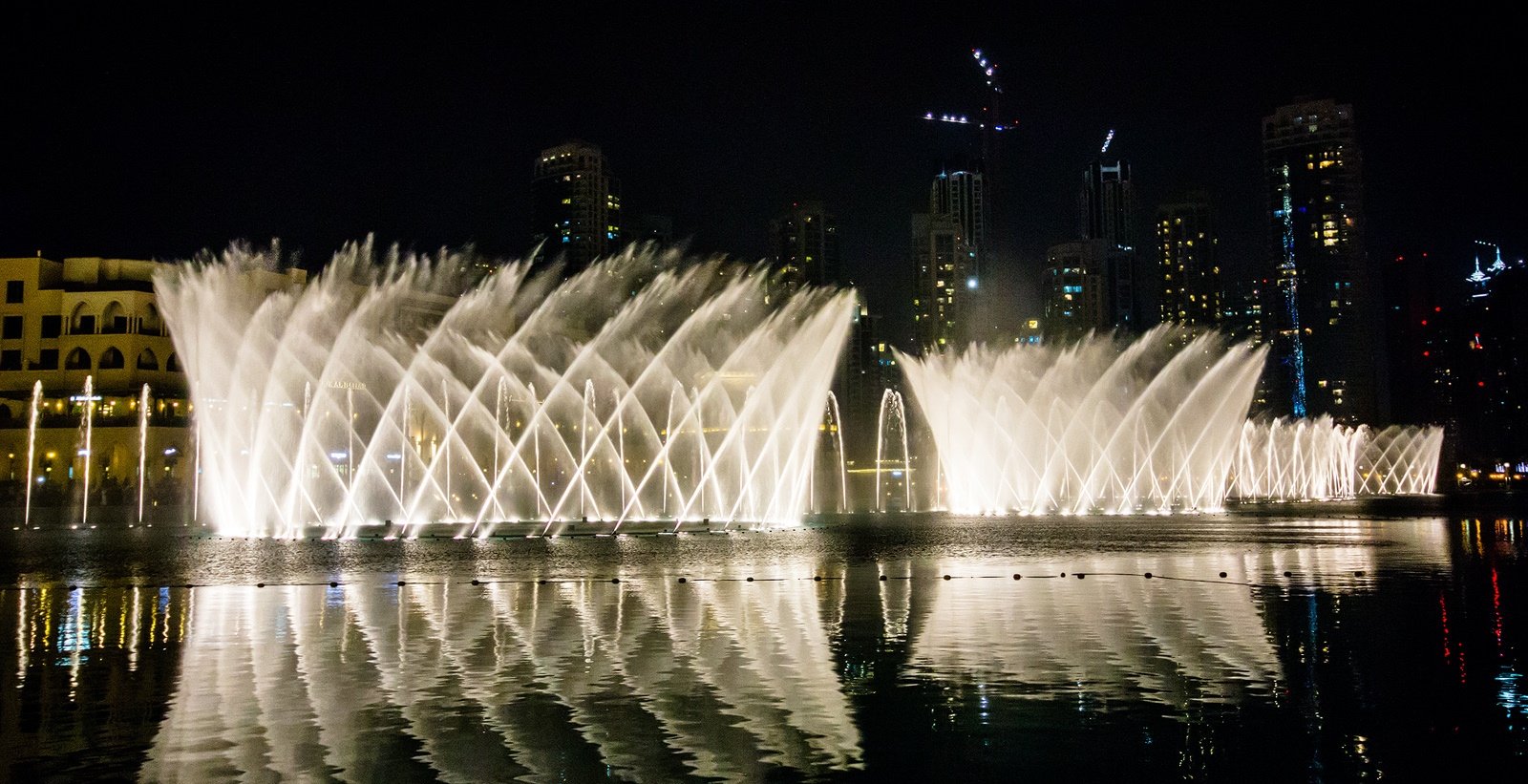 Said to be the world's first largest dancing fountain ever, watching Dubai Fountains shooting water jest is breath-taking. The fountain is 900 ft. long in length and comprises of five circles in different sizes. The water works can be seen from 20 miles away and is considered as a gem!
Atlantis Hotel
One of the Best Places To Visit In Dubai is Atlantis Hotel, a royal resort located on the man-made island, Palm. You will submerge within the dazzles and shines and wow-ed with the unlimited luxuries available in the hotel. It has unique marine habitats called "The Lost Chambers", Aquaventure waterpark, pristine beaches, global cuisines and ShuiQi spa.
Global Village
Global Village is a steady sight in Dubai and known as top-most entertainment provider. Visitors will fall in love with majestic interiors, amazing live performances, lip-smacking cuisines and ethnic handicrafts. It is said to be one of the Best Places In Dubai and must be visited to gain thrilling shopping experience.
Palm Island
Palm Jumeirah is the perfect place to enjoy your vacation in Dubai. It is a multi-faceted destination filled with thousands of treasures to discover. Enjoy the beautiful sunsets, relax in the spas, and explore a wide variety of cuisines.
Dubai Creek
Dubai Creek holds a major historical significance and is a natural sea water inlet. Tourists can book an Abra or small water taxi and take a trip around the old trading ports. Fall in love with the bustling colors of dhows functioning as one of the ancient trading routes.
Ski Dubai
Experience the amazing grandeur and amazing snow set-up at Ski Dubai. Enjoy snowboarding, skiing, tobogganing or just play in the snow! There is something for everyone! One of the best Tourist Places In Dubai, it consists of mountain-themed attraction and offers equipment and clothing at best prices.
Dubai Marina
Dubai Marina highlights the beautiful backdrop filled with great views and exotic locations. It is home to Dubai Marina Mall, big yachts, fine-dine restaurants, lively Sports Lounge, clubhouse and much more. One of the things to tick off the list when in Dubai!
Wild Wadi
Dubai's Best Tourist Attraction to visit with the family! It is located right in front of Burj Al Arab, and consists of 30 different water rides. The theme of the park is based on the legend of Juha, a famous Arabian folklore character.