YouTube has given various artists an exceptional chance to showcase their talent to the world. With a global connectivity to a mass audience, several people or YouTubers capitalised on this add-on and became a pseudo-celebrity. The following list focuses on World's Top 10 Youtubers, who took the right step and left a mark on the YouTube community.
Top 10 YouTubers In The World
1. PewDiePie
SUBSCRIBERS: 54,957,069
Swede Felix Kjellberg is a 28-years old YouTuber famous for being a disastrous, goofy and storm-swearing star on the channel. His subscribers are his "Bros", and he uses his charismatic style to connect with the masses. He ranks first on this list of Top 10 YouTubers In The World.
2. HolaSoyGerman
SUBSCRIBERS: 31,668,844
German Garmendia, a Chilean YouTuber, got world-wide acclaim with his "Las Cosas Obvias De La Vida" ("The Obvious Things of Life") video. His videos are filled with punches and comical bangs, and majorly aim at Spanish-speaking audience.
3. Smosh
SUBSCRIBERS: 22,654,448 YouTube veterans Ian Hecox and Anthony Padilla came together to bring up Smosh. Known as one of the foremost YouTube sensations, the duo brought some unique content. The videos are known to be filled with slapstick comedy and are parodies of pop culture and video games.
4. Whinderssonnunes
SUBSCRIBERS: 19,666,719
Whindersson Nunes Batista, a 22-year old Shirtless artist, ranks fourth on the list of Top Youtubers In the World. He does vlogs, parodies, movie reviews, and much more, and have gained a massive media attention from an early age of 15.
5. Yuya
SUBSCRIBERS: 18,245,605
A 23-year old Mexican beauty vlogger, Yuya is a huge sensation, and has over more than 18 million subscribers on her YouTube channel. She has been a major source of inspiration to many fashionistas with her updated make-up tutorials.
6. Vegetta777
SUBSCRIBERS: 17,848,206
One of the biggest Spanish YouTubers is Samuel de Luque, who has gained the name by doing voice-overs for video games such as "Minecraft," "Saint's Row," and "Battlefield". Subscribing to his channel means falling into a pit of madness, as said by him.
7. JennaMarbles/JennaMarblesBlog
SUBSCRIBERS: 17,243,769
With the video "How To Trick People Into Thinking You're Good Looking", Jenna Marbles became a raging sensation within the YouTuber community. Her slapstick comic timing as a young visionary woman is her speciality.
8. Epic Rap Battles (ERB)
SUBSCRIBERS: 14,225,658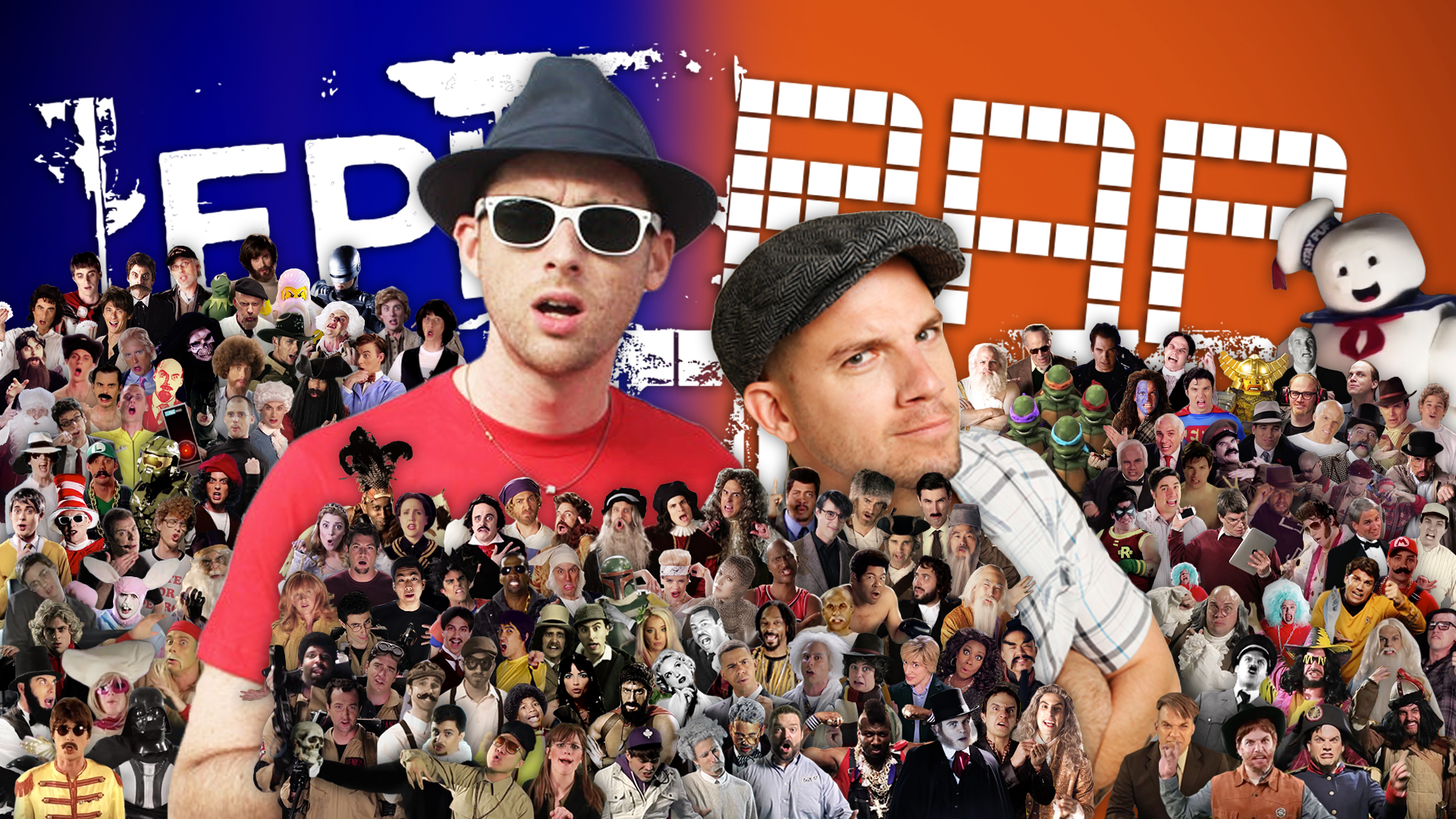 Epic Rap Battles of History hit off as a live improv skit by Peter Shukoff (NicePeter) and Lloyd Ahlquist (EpicLloyd). It has become a successful series with the main essence being its entertaining approach towards rapping.
9. Superwoman 
SUBSCRIBERS: 11,494,458
On the list of Top Youtubers comes the name Superwoman aka Lilly Saini Singh, who is of Indian descent. Her comical views regarding her parents and her Punjabi upbringing is hilarious. With year after year she has grown her presence all over the world, bonding with some of the famous Hollywood stars such as Dwayne "The Rock" Johnson.
10. Rosanna Pansino 
SUBSCRIBERS: 8,287,453
Rosanna Pansino is the host of YouTube's "Nerdy Nummies", which she also originally calls as "Geeky Cooking Show". Her fresh take on kitchen chores and cooking has made her people's favourite. Learn how to bake a Sleeping Beauty Birthday cake or GoT's Direwolf Bread.