Be it Football or Soccer, the rage and love is unbelievable! Footballers have to strike the right chord between talent and skills to make it up to the rankings. Other than the obvious "love" aka David Beckham, numerous talented star players came and made a mark! Here is a quick list of Top Footballers in the World who worked with their talent and hard-work to make it this far:
Top 10 Footballers
Lionel Messi (Argentina & Barcelona)
Hailed as the God, he has earned the title of World Player of the Year five times! Yes, we are talking about none other than Lionel Messi. He is known to be a major influence over the world for his unmatched skills and playing abilities. It is often said that the ball is glued to his legs. He was the one to lead his country in the 2014 World Cup final.
Cristiano Ronaldo (Portugal & Real Madrid)
A fitness freak, an adorable father and loving son- Cristiano Ronaldo is rated as one of the Top 10 Footballers in the World. With a taller physique and stronger reflexes, Ronaldo has taken over the world in a very less time. He shifted from Manchester United to Real Madrid in 2009, and since then has been a ball of surprise. He has been an inspiration to a lot of younger boys.
Luis Suarez (Uruguay & Barcelona)
The Barcelona striker is not an easy target to contain! Suarez has his own way to reap onto the penalty box and plays destructive in one-on-one situations.  He can be a miracle for his time at the time of free kick. His aggressive style of playing has landed him in trouble a many times.
Neymar (Barcelona)
Neymar has been titled as one of the best strikers in the world and has emerged as a leading entity in the circle. He has actually scored more goals than Messi and Ronaldo, and has the capability to overpower both of them once Messi hops down! He plays best when attacking the opponent and disastrously scores best.
Sergio Aguero (Argentina & Manchester City)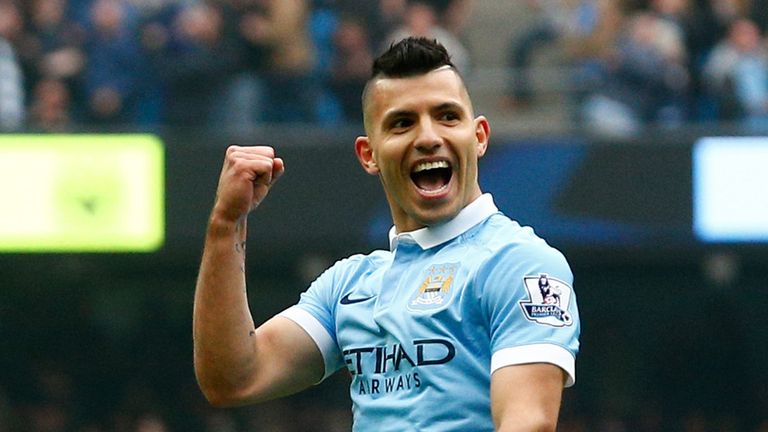 Sergio Aguero finishes the best and is said to be a handful for defenders. He has been a key entity in two winning games played under Roberto Mancini and Manuel Pellegrini. This Argentine has been an ideal investment and has strong points to play along with.
Manuel Neuer (Germany & Bayern Munich)
All Hail the Best Goalkeeper In The World! Manuel Neuer is a powerhouse of talent, and oozes charm with every step. He has some stunning reflexes which he uses during the game, and is a delight to watch during one-on-one rifts.
Gareth Bale (Wales & Real Madrid)
Do you remember the thrilling 2014 Copa Del Rey final goal against Barcelona? Unforgettable! Gareth Bale is a delight to play with and known as an excellent dribbler. He is equipped with intensified pace and skills to beat his opponents. He knows the accurate angle and is said to be the perfect choice for long-ranged kicks.
Arjen Robben (Holland & Bayern Munich)

Arjen Robben won the hearts of people with his detailed and impressive form at the 2014 World Cup. He produces a deadly combination of pace and tricky angles, which is said to be a nightmare for defenders. He has been in a great shape and adored by his fans and media.
Andres Iniesta (Spain & Barcelona)
One of the top Footballers in the World is this ball if fire aka Andres Iniestal, the classiest midfielder on the ground. He is known to be modest amongst his teammates and works fluently without creating fiction with coaches. He was the one who scored the winner shot in the 2010 World Cup final against Netherlands.
Zlatan Ibrahimovic (Sweden & Paris Saint-Germain)
Known to be the moodiest player, Ibrahimovic is an unexpected delight for his team and NOT for his opponents. His overhead kick in 2012 game against England is enough to describe his abilities. He is said to be a lucky charm for his teams and have won league titles in Holland, Italy, Spain and France under six clubs.